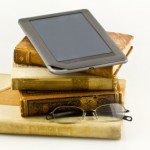 Congratulations! 
You've decided to capture your knowledge for your customers! That's an amazing first step!  But don't feel like that all products are now just "e-" products.  There's a whole world of products you might want to sell that are physical too:
Booklets
Laminated Sheets
Bookmarks
Wallet Cards
Books
Workbooks
CDs
DVDs
People like to consume content in a variety of ways. Give them choices and you'll capture more of your audience and you'll come to understand which formats they prefer for specific types of info.
BONUS TIP: consider using snip its – brief parts – of your various information product on your website. You can pull, for example, an excerpt of a book you've written and publish that in your blog. Then suggest the reader either download a longer excerpt (ie: a chapter) or send them to your shopping page.
Category: Products