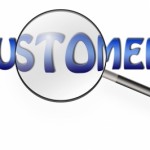 No matter what type of business you are involved in, developing a solid backend system will instantly maximize your income and the overall value of every single customer you acquire.
Creating a backend system isn't all that difficult, in fact, all you really need to do is create two products that complement each other and are focused on helping your customers expand their knowledge on your chosen topic.
 So what does that mean? A "Back End?"
Don't confuse "back end" with "back side."  When I say "back end" I mean the potential of sales or future relationship with the customer you've just acquired.  So for example, if you're  a dentist, do you just want a customer to come to you once? Heavens no. You want the customer to come to you for thei cleanings and check ups. Then when they need a cavity filled, you want your customer to choose YOU.  When they eventually need a crown – of course you want to be the one to do it.
But a back end means that you have other services or products to sell.
What's Your Reputation?
 In order for any backend system to be effective, you need to spend time building your brand so that it's recognized for value and quality.  You want customers to feel good about being associated to you, and confident that each time they purchase from you, they will be given access to high quality information and resources.
It's always far easier to sell to someone who has already purchased from you and believes in your brand than it is to convince a new customer to purchase from you.
Furthermore, since this customer base has witnessed the quality of your products first hand, it will also be easier to sell higher priced products to them, without having to reassure them that your prices are justified based on the quality.  They already know your brand, your quality and your value.
Even better, as you build your reputation for value you will quickly discover just how eager your customer base is to purchase additional products from you, and in many cases may even request specific products and releases.
Apart from being able to easily sell to customers who believe in your brand, you will also have less resistance with higher priced products.  For example, if your primary product were listed for $200 and your secondary product for only $47, you'd have a very difficult time reassuring first-time customers that a $200 price point is reasonable, since they have never had any personal experience buying from you.
On the other hand, if you offer a $47 product upfront with a $200 back-end product, since this offer is made only to verified buyers who have already purchased from you and are familiar with your quality, it will be far easier to convince those buyers that the price point is not only reasonable, but that they are still getting a fantastic deal.
Thinking through your entire system: the customer experience, pricing rationale, service, etc, will make it easier to cultivate and retain great customers. And remember – it's easier to sell to an existing customer than it is to go out and find new customers.
So as tempting as it might be to think about short term cash flow- don't sacrifice your long term success in building great relationships for easy sales up front that may or may not help build your business for the long run.
Category: Customer database, Customer Relationships, Sales